Woodbury Dance Studio is a small dance school located in Woodbury, near Exeter, Devon. Its founder and director is Mary Griffiths who is the founding artistic director of the Hong Kong Ballet. Please follow this link to find out more. The Hong Kong Ballet 35th Anniversary Video.
At Woodbury Dance Studio, students follow the examination system of the RAD.
They may join from the age of two and a half through all ages up to and including adult.

Performances
There is usually a Show every year and most students are involved. Please look at the photos in our gallery section.
Click here to see photos of the last performance at Manor Pavilion, Sidmouth 2016.
Our school performance in 2018 will be the weekend of March 10th and 11th and on the programme are The Firebird, Cumnock Fair, The Restaurant and Petrushka. The performance is at Sidmouth Manor Pavilion Theatre.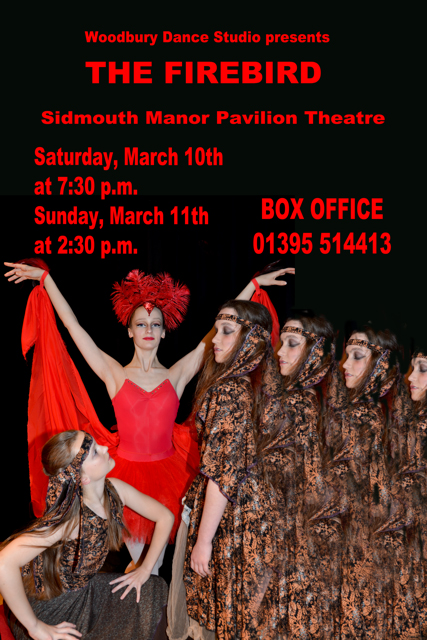 Please explore this web site and if you have any questions contact Mary.


Woodbury Dance Studio
Woodbury, Devon, UK
email: marygriffiths@hotmail.com